One of the treasures of historical Cincinnati, Mecklenburg Gardens is the oldest operating restaurant in the area, celebrating 150 years as of this year since 1865! Priding ourselves on German heritage, Mecklenburg Gardens stays true to its roots and provides delectable German cuisine as well as traditional German Lagers, Dunkels, Hefeweizen, and local craft beers. Come on in, enjoy a round in the historical Bier Garden and stay for a plate of authentic German food!
Mecklenburg Gardens takes great pride in offering something for everyone. Our menu consists of everything from traditional German dishes to innovative American cuisine. Plus, our private party menus help you cater to your guests!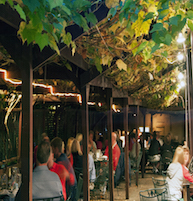 M-TH 11 am - 9 pm
F 11 am - 10 pm
Sa 5 pm - 10pm
302 East University Ave
513-221-5353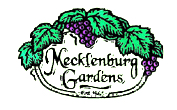 M-Th 11:00 am - 9:00 pm
F 11:00 am - 10:00 pm
Sa 5:00 p.m. - 10 p.m.
302 East University Ave
Cincinnati, Ohio 45219
513-221-5353